Life is a journey
and it's about growing and changing
and coming to terms with 
who and what you are
and loving who and what you are.
The only way to discover the life you were destined for is to
take a journey of self discovery.
Look within
Not outside yourself
If things don't go well 
Answer you seek is 
Within you,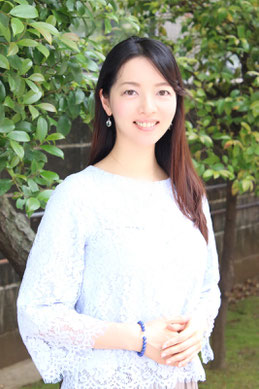 Taeko is a Reiki Master, Master of Crystologist of Melody Crystal Healing, Medical Aroma Therapy Teacher, Flower Essence Practitioner and Mandala Oracle Card Reader.
She has been trained by Kanako Kawanobe who is a teacher of Melody Crystal Healing/Grand Formation, Hypno worker and Channel Reading. She has also been trained by Craig Junjulas who is a a metaphysical teacher, clairvoyant, psychic consultant, hypnotherapist, author and lecturer who lives in Sedona, Arizona. 
Taeko used to be a HR Business Partner for a well-known company who was responsible for aligning business objectives with employees and management in designated business units as a consultant to management on human resource-related issues. 
She has mastered holistic healing such as Classical Homeopathy, Bach Flower Essence, Usui Reiki, Crystal Healing and Medical Aroma Therapy over the past 10 years while working for companies and finally followed her inner voice to become a healer to help people using her healing and counseling techniques and wisdom. 
She is always expanding her knowledge of the healing arts with the intention of serving her clients in the most powerful way possible.
"Hello and welcome! I'm glad you stopped by. I am excited and honored for this opportunity to contribute to your journey, whether it is through Melody Crystal Healing sessions or Reiki Session. Whether you are looking for improvement in your Physical, Emotional or Spiritual life, I look forward to assisting you on your path to Self Realization and Optimal Health."
Many Blessings and gratitude, 
Taeko
Almost everyone has had experiences with "Self-Limiting Beliefs" affecting their ability to achieve change.
When you use your willpower and effort, you are only using one part of your mind, your conscious mind.
However, the subconscious part of your mind stores all the belief systems, habits and behavioral patterns that are affecting your life.
In "Elimination" healing session,
My approach gets to the core of your limiting beliefs as well as how you identify yourself with them.
You are able to have access to your Inner Self (=Subconscious mind) under hypnosis and
eliminate your Self-Limiting Belief from your Inner Self.
After the Elimination session,
You can expect: 
Feel good about yourself and peaceful inside regardless of your life situation.

Break through fears and self-limiting beliefs

Understand why your manifesting isn't working, and what to do about it.

Increase your energy and raise your vibration

Take action towards living your purpose without self-sabotaging. 

Transition with grace and awareness through a major life change.

 
First session: 15,000 yen /130 minutes (includes counseling and Mandala Oracle card reading)
After the 2nd session 15,000 yen / 90 minutes
Melody Crystal ELIMINATION SESSION TESTIMONIALS:
Mr. S from Kanagawa  
Greeting Inner self/Elimination, June 2017
I recently had a counselling and healing session with Taeko.
It was the first time of my life to try this, and it has been difficult to admit the need for counseling.
Normally in society most people like to think
that the only thing we need help with is physical ailments. Psychological or spiritual issue are often shunned or ignored.
And that is a shame. Because the spiritual and psychological aspects of human life
can be just as complex as any physical ailments and need our attention from time to time.
Taeko, who is fluent in English, was very kind, open, and she listened to my story.
First we did one and half hour of counseling that consisted of various questions, which I was able to explore in depth with her guidance.
Then she did a crystal healing as well as guided me on a journey to get in touch with my subconscious.
It was a very interesting experience, and it taught me how it is possible to address patterns of thought,
and past experiences in this way to begin making improvements to my own conscious life.
Now, it is up to me to interlise what I saw, felt and learnt and implements techniques and exercises to help me become more conscious of my thoughts, attitudes and choices. If I get stuck I will contact you again. 
Thank you so much Taeko for your healing. I will recommend this to my friends.    
Mr. N from Kanagawa Aug 2018
 I recently went to Hawaii to talk to  my father about my childhood.  
He told me things about his relationship with my mother that he was not able to tell me until now.  
I was not very surprised about what he told me about my mother and the reason he left her. 
As a grown adult I can see why any man could not tolerate her behaviour. 
Deepdown I have known about her behaviour problems towards men but now I see it much more clearly. 
I'd like to say thank you for the help you gave me to talk to my inner self. 
It was truly an amazing experience and Life changing. So thank you very much and 
I hope this message finds you well. I look forward to seeing you again.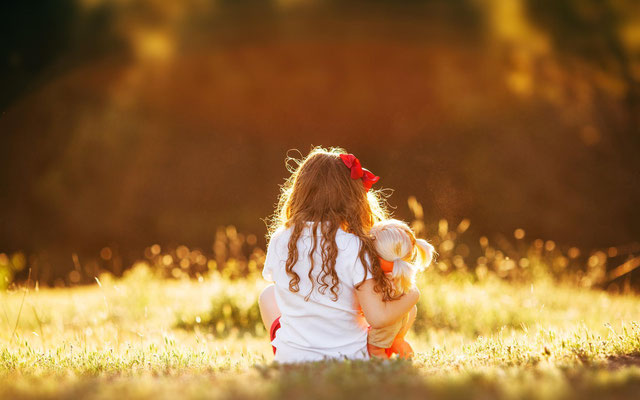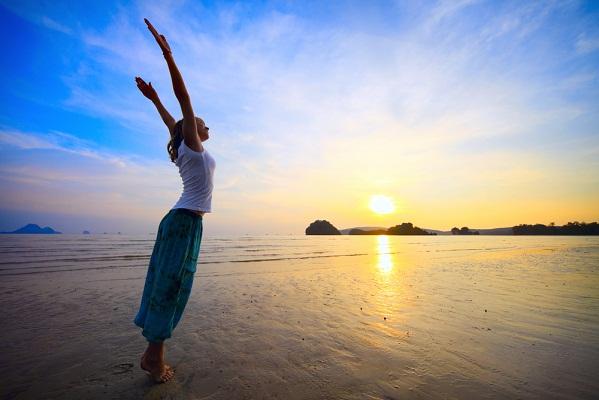 ---
Crystal Healing is a natural healing method using therapeutic crystals and gemstones.
Since ancient times, many cultures have used crystals for healing. The crystals and gemstones are placed on specific energy
points on the body or around the body to release negative energy, congestion and emotional tension
allowing the person to heal and come back into balance.
Each crystal has a unique structure and healing frequency and it's this special resonance that gives the crystal its healing power. When the crystal is used therapeutically and with focus, it helps to bring the body's energy systems
back into balance and stimulates the body's natural healing processes so that the person can heal
physically, emotionally and spiritually.
Crystal therapy is non-invasive, gentle and restores harmony to the body, mind and spirit as it clears away
negativity, fear, depression, and disease patterns to achieve feelings of well-being and wholeness.
The use of crystal healing dates back over 5,000 years ago and was popular in Ancient Egypt,
in Ayurvedic Medicine in India and in traditional Chinese Medicine and has now been revived for assisting with modern day illnesses.
Conditions include: grief release, anxiety release, heartache/depression, fertility, stamina, headaches/migraines, digestive disorders, immune system strengthening, insomnia, aura cleansing, pain relief and mental acuity.
Each session begins with a chakra assessment to determine the health and vitality of each chakra.
Then crystals will be used to open, cleanse and strengthen each chakra.
A specific crystal layout will be chosen for your specific needs and the stones will activated for their fullest healing potential and placed on or around the body to stimulate healing and restore balance.
The session is very soothing and deeply relaxing as the crystals do their healing work.
In this deep state of relaxation, stress is released allowing you to feel rejuvenated, revitalized and completely refreshed.
90 minutes 12,000 yen (includes counseling and Oracle card reading)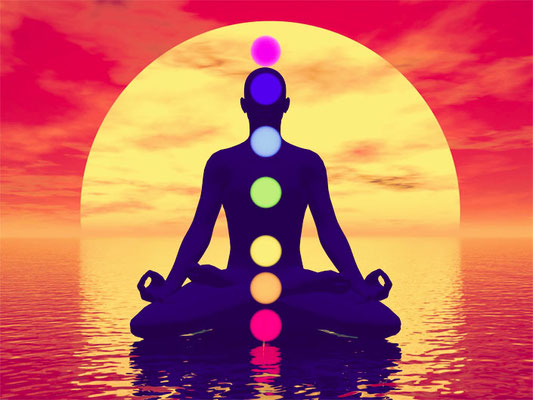 ---
adds Reiki healing to AromaTouch Technique to ehhaunce the energy flow and experience of the client
Reiki Energy Healing or Energy Medicine is an ancient process from Japan by which energy, known as Chi, Prana or
Universal Life Force energy is channeled by the practitioner in a focused manner, to the recipient for the purpose of
balancing and healing mind, body and spirit.
Energy Healing is a natural, drug free alternative therapy that utilises the body's own ability to heal itself, and giving it the best chance to do just that,
through realignment and balancing. Everything we know and experience is made up of energy and through
Reiki Energy Healing our own body intelligence is engaged to bring about healing in a powerful and tangible way.
This healing can occur through all aspects of our Being; Emotional, Physical, Spiritual, Energetic and can lead to
not only gaining healing and relief, but also insight, awareness, and a deeper understanding and connection with ourselves.
Common sensations that clients report feeling during a Reiki session include: tingling, heat vibrations, and a movement of energy
throughout different areas of the body. These sensations facilitate the body's natural ability to heal itself. During Reiki
You may experience relaxation, inner peace, increased energy, vitality and a sense of empowerment.
10,000 yen / 90 minutes includes Aroma Touch Hand Technique 
---
I offer a welcoming and confidential space for you where you will be able to discuss your difficulties and problems
and you willl feel valued and understood. We will work together towards the changes you want in your life.
Most common issues: Depression, Anxiety, Low self-esteem, panic disorder, loss of meaning in life, grief, betrayals and stress
70 minuts: 12,000 yen 
100 minutes: 15,000 yen
---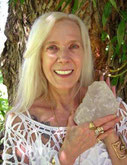 Q: Who is Melody?
A: Melody is the author and world-renowned Crystologist who published a book in 1991 called "Love Is In The Earth" - A Kaleidoscope of Crystals Update, winning international acclaim for her solid research into the metaphysical properties of more than 700 members of the mineral kingdom.
 Melody is a Scientist residing in Colorado, holds a Bachelor of Science & a Masters Degree in Mathematics.
Her extensive understanding of the Mineral Kingdom has led to worldwide interest through her series of books.
She has taught these workshops, qualifying hundreds of Practitioners around the world. 
Q: Who Developed Reiki?
A: Dr. Mikao Usui founded the Reiki System of Healing in the early 1900's.
In 1922, Mikao Usui joined a 21 day meditation retreat. On the last day of the retreat, he experienced a spiritual awakening.
While standing under a small waterfall on Mt. Kurama in a meditation to open the crown chakra, he felt a powerful light enter his crown.
He realized this powerful light had provided him with the gift of a healing ability that did not deplete his own energy.
That year he established a healing institute in Tokyo where Reiki was instructed publicly and treatments were offered.
In 1923 a great earthquake was responsible for countless injuries and many people were suffering.
Mikao Usui offered his healing energy to as many of the sufferers as he possibly could and along with his students helped
many people relieve their pain and heal. The Emperor Meiji of Japan recognized his devotion.
As his reputation grew, he was offered many opportunities to travel and spread the knowledge of the Usui Reiki System of Healing.
During his travels in 1926 he became severely ill and passed away. He was only 62 years old. In the short time
between the inception of Reiki and his sudden death,
he taught over 2,000 students.
Dr. Usui developed five Reiki ideals that were based on the five principles of the Emperor Meiji.
The ideals were intended to promote spiritual healing. Applying continuous effort to heal emotionally and improve
our relationship with our peers is a vital component of the Reiki System.
The Reiki ideals offer a guide towards living an enjoyable life and acknowledging the beauty and gifts that surround us:
Just for today, I will not get angry
Just for today, I will not worry
Just for today, I will be grateful
Just for today, I will be diligent with my work 
Just for today, I will be kind to others
Q: What are the Chakras?
A: The word 'chakra' translates to "spinning wheel of energy'. There are seven main chakras of the body -
Crown, Third Eye, Throat, Heart, Solar Plexus, Sacral and Root.
They are considered "energy vortices" and each chakra vibrates at a different frequency and therefore relates to a different color.
The energy from the chakras are channeled to various organs or endocrine glands that correspond to each chakra.
Each chakra reacts and responds to energy and can be blocked due to physical, mental, emotional, or spiritual stresses.
If left untreated, this blocked energy may cause a variety physical illnesses.
I hope you enjoyed my site.
The best way to get in touch with me is to click "Contact" and send me a request form or email me at info@journey-on-earth.com.
Please check your inbox and junk files as the Hotmail and Gmail filters sometimes send there until the new address is recognized.
If you would like to have a better understanding of the menu, I can offer you a 10 minute phone call.
Please contact me via phone or email and we can arrange it at a convinient time for both of us.
Address: Kotoni, Sapporo -It takes only 2 minutes from Subway Kotoni station or 10 minutes from JR station. 
I will inform the details of the address once reservation is confirmed.
10am-21pm 
Taeko's Schedule in Kanto area
Sep 16-Sep 22, 2019: Tokyo, Kanagawa, Saitama, Chiba 
I will visit your house and provide a private session. 
I look forward to our time together!